Organic Wheat Proteins and Starches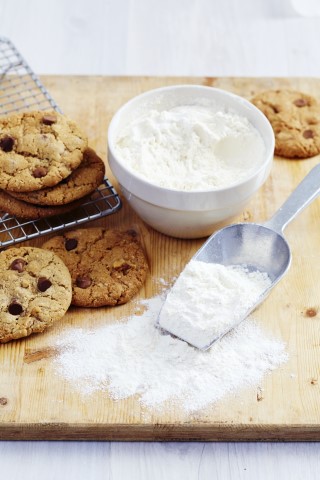 Organic continues to be a hot topic and big growth opportunity across the industry. According the Innova Briefing Series, clean eating is one of the top ten trends for 2016 and organic plays an important role, showing the strongest growth in new product development1. In bakery organic bread, crackers, cookies, and rolls &buns have all experienced growth over the last four years, with the greatest growth being in bread with a 4-yr CAGR of 19%2. Organic is mainstream and not just searched out by a select few. According to the Hartman Group, 73% of consumer buy organic at least occasionally3.
As a food manufacturer finding the highest quality ingredients and a consistent supply is essential for providing organic products to the market. Manildra Group USA produces organic wheat starches and proteins to meet your organic development needs.
Organic Gem of the West vital wheat gluten - Certified
organic vital wheat gluten, ideal for providing strength and structure to bakery products, and binding and texture to vegan and vegetarian products.
Organic GemPro HPG wheat protein isolate -
Functional plant protein ideal for boosting protein in organic bakery, cereal and snacks.
Organic GemStar 100 -
Certified organic, native (unmodified) wheat starch with all of the benefits of wheat starch and the added benefit of organic certification.
Organic GemGel 100 -
Certified organic, hydrates instantly in water and improves the texture and tenderness of a variety of foods. Organic GemGel 100 has general uses as an instant thickener in organic bakery sweet good mixes, breakfast cereals, snacks and other processed foods.
1 Innova Briefing Series, Top Trends for 2016, 2Nielsen Answers, Wellness Track, Total U.S. –All-Outlets Combined plus Convenience, 3Organic & Natural 2014 report, The Hartman Group
---