Bread is Back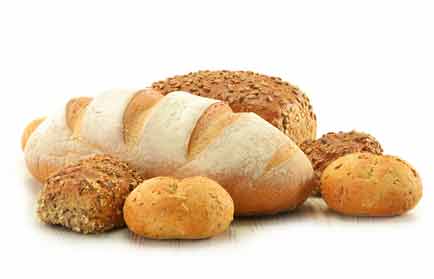 And we are excited!
Oprah gave us permission to love bread a couple of years ago when she declared she loved bread, and we ran with it! Bread 2.0 is now listed as one of three top trends in the Food & Drink section of The 2019 Topics and Trends report from Facebook IQ.
Though we have seen a shift in preference here, a change in opinion there, bread has remained a great wholesome, healthful food. One reason is that bread, and other wheat-based foods, cover the gamut from daily food staples to a celebratory indulgence. (And how cool is the hype around the BreadBot recently debuted at the Consumer Electronics Show?)
As we dig in to the expected trends of 2019, we see that consumers are interested in artisan-style, more transparency and clean label, and plant-based proteins.
Wheat proteins are a great option to start with as you begin to check the boxes of what modern consumers are looking for in baked goods.
Bread is so much more than sliced bread – though we do love sliced bread! As consumers embrace artisan-style breads bakers have accepted the challenge – creating variety in taste, nutrition, and appearance. Wheat proteins allow you to dial in on that unique rheology and texture to create your one of kind artisan loaf or roll.
The industry thinks "clean label," the consumer thinks "transparency." Same concept, different lingo. From dough conditioner to egg replacement, GemPro wheat proteins allows you to meet these formulations with a clean and clear label – wheat protein. Proving either strength or relaxation, wheat proteins can be used to replace "less label friendly" ingredients. All GemPro wheat proteins are non-GMO and most are available as organic.
Protein. Protein. Protein. The desire for high protein does not seem to be waning. With 90% protein GemPro protein are suitable to meet your protein needs. If you prefer to use a blend of proteins, wheat proteins function as an excellent texturizer. They work well in conjunction with other proteins to optimize texture, and maintain that texture throughout shelf life. Try this high protein bread to kick off your bake tests in 2019!
The opportunities are endless and the team at Manildra is excited to help you meet your goals for 2019. Get creative with bakery, and let wheat proteins help!