How wheat proteins support the Plant-based Revolution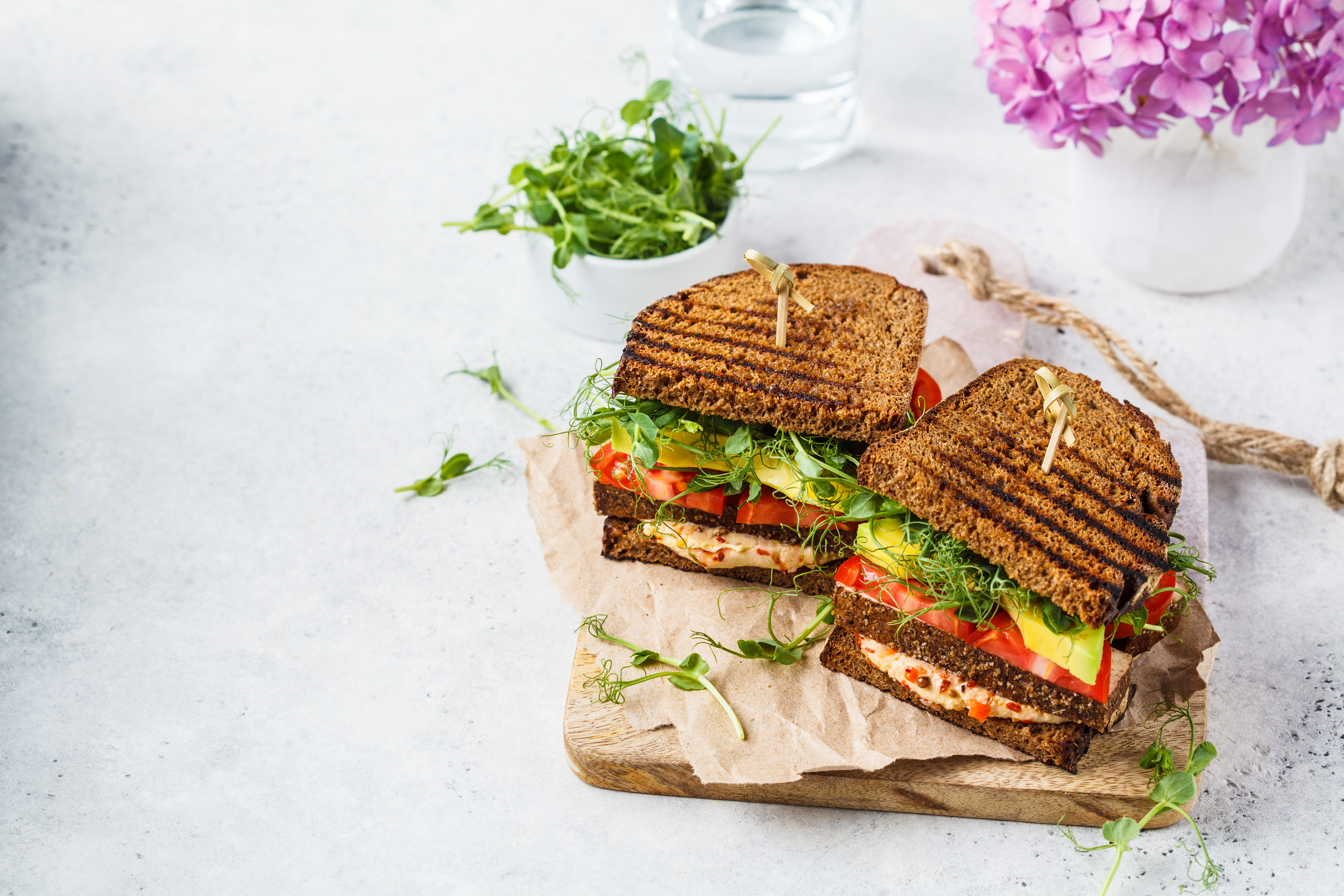 As featured in the top trends for 2020 by Innova Market Insights, the plant-based revolution trend cannot be overlooked. Even as 2020 has brought unexpected changes to eating patterns, the shift to an interest in plant-based foods remains strong. Additionally, Innova shares that "as plant-based eating is moving from trend to food revolution status, the industry is taking up the challenge to deliver more 'clean label' meat and dairy alternatives." Clean label has been an important conversation for the last several years, it is only fitting that it is also key in the "plant-based revolution"
Baking, snacks, and meals
The consumer desire for plant-based runs the gamut of product applications, a few of which include baking, snacks, and ready meals. Adding plant-based protein is a trend in many bakery applications - from bread to pancakes to cookies. The GemPro clean label range of proteins can boost the protein content while meeting the preferred product attributes. For example, try GemPro Prime-W to provide tenderness when adding protein to baked goods such as cookies, muffins, or pancakes. Use GemPro HPG to maintain dough handling requirements and structure when adding protein to bread and bread-type applications. Noting that many consumers feel better about eating plant protein today, consider replacing eggs using GemPro Plus.
While there are many factors motivating the shift to plant-based diets, the diversity of ingredients is a key factor. This is particularly true in snacks. Adding unique and diverse ingredients to snacks is an important method to modernize and differentiate. Wheat proteins such as GemPro Prime-E can optimize textures while incorporating new and different protein types.
Ready meals and meat alternatives are perhaps the most popular category for plant-based claims. From burgers to chicken tenders, consumers are looking for plant-based alternative to these favorites. Wheat proteins such as Gem of the West vital wheat gluten GemPro HPG are ideal for providing texture and bite. Playing with the range of wheat proteins can help to improve process tolerance and finished product quality. Many meals need support to improve product texture through the freeze thaw cycle. The film forming attributes of wheat protein can help. Through and through, wheat proteins are an excellent choice to boost protein and provide structure.
Tolerance, Taste, and Texture
Like so many foods, producing plant-based foods require a certain amount of tolerance in production. Wheat proteins help to build critical structure but can also enhance rheology. Taste and texture are key contributors to consumer purchase and preference in plant-based foods. Wheat proteins have an easy neutral flavor, allowing the desired flavoring of your product to shine. No need to over flavor or to try to compensate for flavor. Texture is a key preference factor and a point of differentiation. Various textures are possible with the full range of wheat proteins. In fact, you can dial in on specific textures by selecting certain wheat proteins. For example, more elastic wheat proteins contribute to a firm, crunchy texture, and more soluble proteins will contribute to a more tender bite.
Plant-based and wheat proteins are a winning combo. Whether you are looking for a prototype formula or a consultation on where to start developing your clean label, plant-based foods, contact our applications team to learn more about how wheat proteins can help you to successfully navigate the plant-based revolution.