Indulge in Sweet Baked Goods Market Trends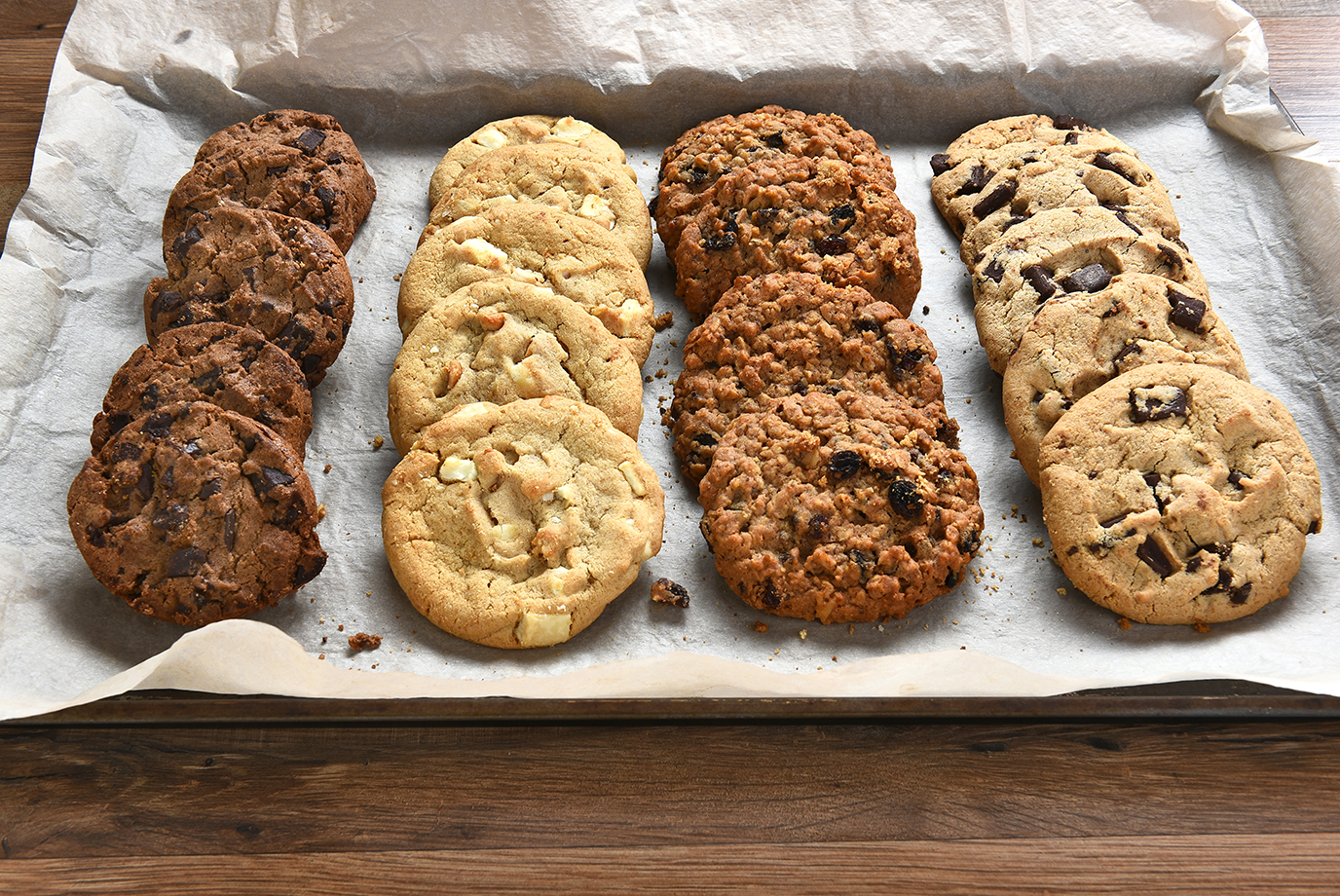 An indulgent milk chocolate chip cookie, a vegan birthday cake, or an individually packaged lunchbox treat, sweet baked goods connect with consumers as on-the-go staples and in times of celebration.
In the recent report, Sweet Baked Goods in North America 2019: analysis of sweet baked goods NPD in North America, Innova Market Insights shares the top positioning and flavor trends, and what's next for sweet goods in North America.
The fastest growing claims in sweet baked goods include indulgent and premium, vegan, and digestive/gut health.
Indulgent and Premium
Decadent inclusions, high sugar and fat, or added nutrition, indulgent and premium is part of the broader "experiential eating" trend. Sweet baked goods can offer an indulgent escape and premium nutrition.
Manildra's GemPro wheat proteins add just the right texture to optimize your cookie, brownies, and more. Adding ingredients to meet the indulgent and premium demand can alter the overall system. GemPro wheat proteins can bring back the structure with the ideal texture. If boosting protein in a cookie, try GemPro Prime-W to get a soft, chewy bite. If adding a high amount of inclusions, try GemPro Plus to give some rigidity without too much firmness.
From softness to resilience or crispy to crunchy, GemPro wheat proteins help deliver the ideal texture for your sweet baked goods.
Vegan
Creating vegan sweet baked goods typically requires replacing egg and dairy proteins. GemPro wheat proteins bring the structure, aeration, and resilience you expect from eggs. In cookies, muffins, brownies, and snack cakes GemPro Plus can be used as a direct replacement of whole eggs based on solids. Eggs are a highly functional ingredient and replacing them can be challenging. Reach out the Manildra's application development team to collaborate.
Digestive/Gut Health
Consumers are developing a greater understanding of digestive/gut health. Sweet goods rich in fiber allow consumers to simultaneously indulge and boost nutritional intake. FiberGem resistant wheat starch is a 90% dietary fiber that formulates well into baked goods.
"The popularity of artisanal baked goods among Americans, demand for convenient, on-the-go single serve packaging, interesting ready to bake kits and kits targeting kids, plant based options (nuts, seeds, vegan claims), gourmet traditional delights focusing on free from claims (preservatives, GMO-free, gluten) and creative flavors (maple, ancho chili, lotus) are boosting NPD growth in sweet baked goods in North America during 2019"

Source: Innova Market Insights
What's Next:
New product development in sweet goods has seen a consistent upward trend, with a CAGR of 3.9%. Indicating the category is an excellent channel for innovation.
The sweet biscuits/cookies subcategory benefits from both innovation and value growth. "Increasing demand for premium, smaller and single-serve packages, convenient on-the-go products, rich in fiber and protein claims, free from launches (gluten, GMO), using natural and organic ingredients, innovation from private label companies in mini packages and symbolic festive launches are fueling the growth."
The report also shares that sweet biscuits and cookies, and bakery ingredient/mixes have had a higher number of product launches, but the cakes, pastries, and sweet goods realized better growth possibly due to the growing interest in premium and indulgent.
Finally, the clean label focus continues. Even though the sweet baked goods category is often driven by indulgence, consumers are still being guided by motivating factors such as maintaining a health and wellness journey. An occasional indulgence does not mean the consumer is willing to ignore the preference for short, recognizable ingredient statements.
Manildra's full range of clean label wheat proteins make innovative twists on sweet baked goods more attainable than ever. Rely in GemPro proteins to realize the perfect nutrition, rheology and texture in new cakes, cooies, pastries, and more.