Not Your Average Gluten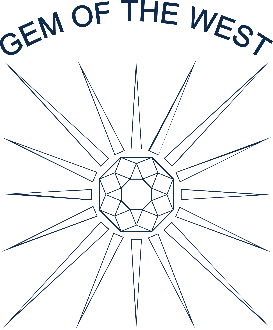 Gem of the West vital wheat gluten is Manildra's legacy brand, and the brand that bakers and food manufacturers have grown to know as the industry standard for vital wheat gluten for the last 70 years. Typically, gluten is used as a flour corrector and processing aid in pan breads; however, in the last few years it has been used in higher quantities and in atypical applications. Manildra's Gem of the West vital wheat gluten also highlights the inherent properties of wheat protein and showcases the superior quality of Manildra products.
Gem of the West vital wheat gluten contains 75% protein db and is utilized in a variety of applications from food to feed products. Known for its viscoelastic characteristics, Gem of the West can provide volume to traditional bakery applications, can contribute texture to many food applications, and can help boost protein contents. In traditional bakery, vital wheat gluten is typically used at 3-6% bakers in white pan breads, 6-10% in whole grain breads, and at 0-2% in other yeast-leavened products like pizza crust, English muffins, and breakfast breads. As bakers increase gluten usage, the water absorption must also be adjusted roughly 1-1.25% for every 2% of gluten added.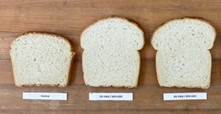 Pictured (L to R): White pan bread formulation with 0%, 3% and 6% Gem of the West vital wheat gluten.
In other food applications, vital wheat gluten is the primary ingredient when making seitan, a plant-based meat alternative, but can also be used in pasta, cereal, and snack applications. The use of vital what gluten is often associated with dough systems that result in a harder bite or chew; however, it is becoming more popular to add gluten in soft what applications like cookies, brownies, and muffins. Why may you ask? The high protein/low carb food trend that took the last 2 years by storm has allowed companies to innovate with different types of proteins, including gluten. Because Gem of the West is 75% protein, it can also add a protein boost to virtually any application – look out for a new formula this month to see how Gem of the West can improve nutrition profiles.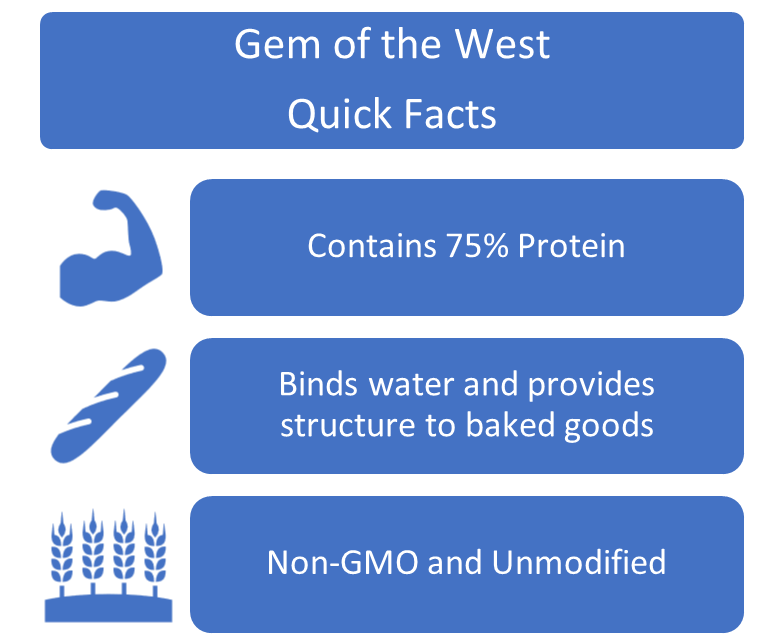 Unlike other grains, gluten protein is unique to wheat and primarily comprised of two high molecular weight proteins, glutenin and gliadin. Glutenins provide elasticity and gliadins provide extensibility to a dough system; however, both require the presence of water and mixing action to become fully functional. Manildra's Gem of the West Vital Wheat Gluten is isolated from select Australian hard wheat flour via a natural washing process, followed by gentle flash-drying. This specialized process ensures that the product retains the same vitality of wet gluten. Our Gem of the West vital wheat gluten is manufactured in two locations – Nowra, New South Wales, Australia and Hamburg, Iowa, USA. The Shoalhven Starches facility in Nowra, NSW is the world's largest gluten plant of its kind. The Manildra USA facility in Hamburg, Iowa produces our organic Gem of the West vital wheat gluten, along with our specialty starches and wheat proteins.
With over 40 years of experience, Manildra takes pride in providing the best wheat can offer. Though the Manildra portfolio of products has diversified over the years, the core of our brand remains steadfast and unmatched. Gem of the West vital wheat gluten can consistently deliver high quality products that exceed consumer expectations. Our team is ready to answer your questions about gluten today.