Organic: Grains see Gains
Gone are the days of consumers needing to travel to a specialized grocery store to purchase organic versions of their favorite food items. With 52% of consumers agreeing that organic food and beverage products are healthier for them, most grocery store chains are continuing to open shelf space for companies that can respond to changing consumer health and diet preferences.
Though the organic food segment is largely led by produce, grain-based products and baked goods make up 11.4% of all organic sales. The growth rate in the organic sector is expected to slow to 2.5% due in large part to economic sluggishness from 2020-2021, but is predicted to return over 6% growth by 2023. Organic dollar sales jumped 19% from 2019-2020. Organic flour sales alone increase 51% during this same period as stay-at-home-ordered-bakers tried their hand at artisan style products. Cascade Organic Flour launched a 5-pound bag of organic whole wheat flour this year as retailers requested more options for home bakers.
Organic bread is the most notable and recognizable organic offering in the grain-based sector; however, companies are now getting more creative in meeting the consumer's call for organic with products such as cookies, bakery mixes and snack products. One example is specialty baking brand Foodstirs who introduced a keto-friendly chocolate chip cookie mix that is USDA organic and non-GMO. Miss Jones Baking Co. offers organic versions of your favorite mixes like yellow and chocolate cake, brownies, confetti and chocolate chips cookies. And long-standing brands like Annie's and Simple Mills offers consumers organic cake, brownie and cookie mixes.
Refrigerated and non-refrigerated snack bars continue to take up more shelf space as well. Companies like Perfect Snacks offering their Perfect Bar that is certified USDA organic, NonGMO Project verified and offers customers 20 superfoods per serving (peanut Butter and Chocolate Chip). Another organic option is from Nature's Bakery who offers a soft baked, organic snack bar called Baked-Ins that contain better-for-you ingredients that don't sacrifice on taste.
Frozen foods with organic claims only make up 2.4% of total frozen food sales; however, this category alone has grown 11.1% CAGR in the last 4 years. In 2020 particularly, this market saw a 21% increase in dollar sales due to pandemic stocking and later by cooking burnout. Amy's, Evol and Cascadian Farms are familiar faces in the category, but brands like Sweet Earth continue to push the envelope in organic offerings
Manildra offers multiple products that can help your company meet the consumers' demand for organic versions of their most-loved products. Organic proteins such as GemPro HPG, Gem of The West VWG, GemPro Plus, GemPro Prime-E, GemPro Prime-W, GemPro Ultra, and GemPro Tack can all be organic optinos for your entire product portfolio - from bread and buns to cakes and cookies. Organic starch options include GemStar 50 and 100, as well as GemGel 50 and 100.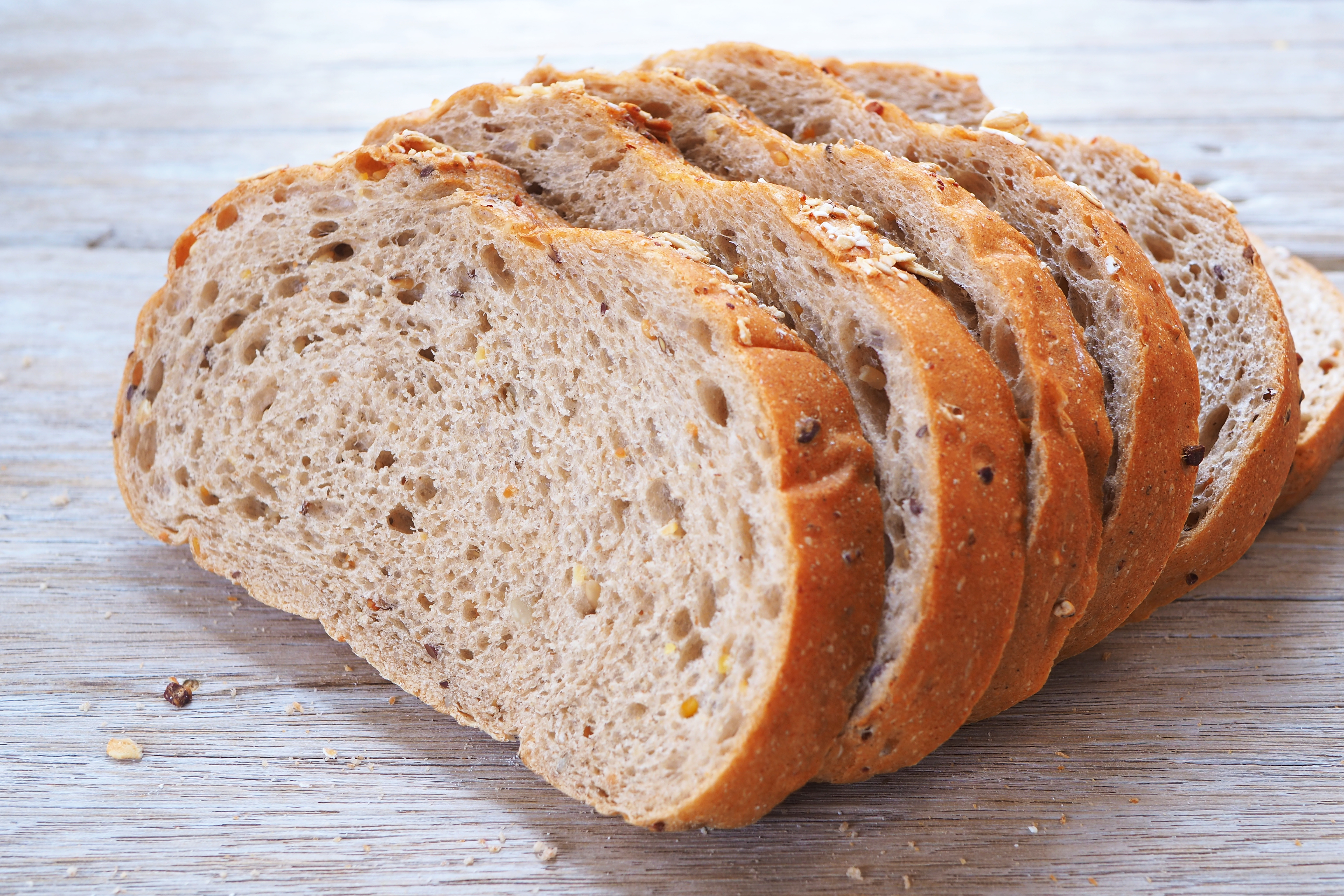 Organic bread relies on vital wheat gluten to provide the needed strength and tolerance for production. Manildra has been a long-time supplier of organic vital wheat gluten and understands the importance of quality in this market. GemPro Ultra can be used as an organic dough conditioner, providing reduced mix time and improved pan flow in order to optimize your organic bread.
With sweet goods and mixes, access to both organic proteins and organic starches is essential. For example, organic cake mixes rely on organic GemGel 100 to provide the needed body and texture in the mixing bowl. Creating vegan, organic cakes and muffins is also possible when using GemPro Plus to replace eggs. Developing high protein organic cookies is easier when you use GemPro Prime-W because of the ideal finished product texture it can provide.
Organic particulates and granola bars with desired low sugar profiles are possible with GemPro Tack . Similar to cookies, the protein content of organic soft baked bars can be increased with GemPro Prime-W or GemPro Prime-E while still maintaining the optimum texture.
Optimized frozen foods require well-controlled moisture migration. Organic GemPro HPG binds water and holds onto it through frozen storage so as to mitigate moisture migration, thereby maintaining desired finished product attributes. GemPro proteins can also support optimizing texture when frozen foods are reheated.
Whether consumers are grocery shopping in the store or online, the expectation is to have more healthful options available to them. Modifying your current portfolio to an organic profile doesn't have to be hard or time consuming. Manildra's organic ingredients help you deliver better-for-you foods to your consumers today.
Sources:
Trends Insider: Natural & Organic in Food & Beverages - North America, Innova Reports, April 2021
Organic Trade Association, https://ota.com/organic-market-overview/organic-industry-survey
https://www.thebusinessresearchcompany.com/report/organic-bakery-products-market-global-report-2020-30-covid-19-growth-and-change