Protein Power for Flatbreads
Flatbreads are the ultimate food delivery vehicle. They can carry anything from tomato sauce and cheese to an arugula and prosciutto deli creation. As more people assume responsibility for pursuing a healthier diet, they are looking for options to make classic staples, such as flatbreads, meet their health criteria without sacrificing taste. One of the easiest and most appealing ways to do that is to boost the protein content in the delivery vehicle itself.
Consumers are also paying more attention to ingredient labels, seeking simple ingredients that they understand. A familiar protein, such as wheat protein, is a great choice to achieve both clean label and high protein goals.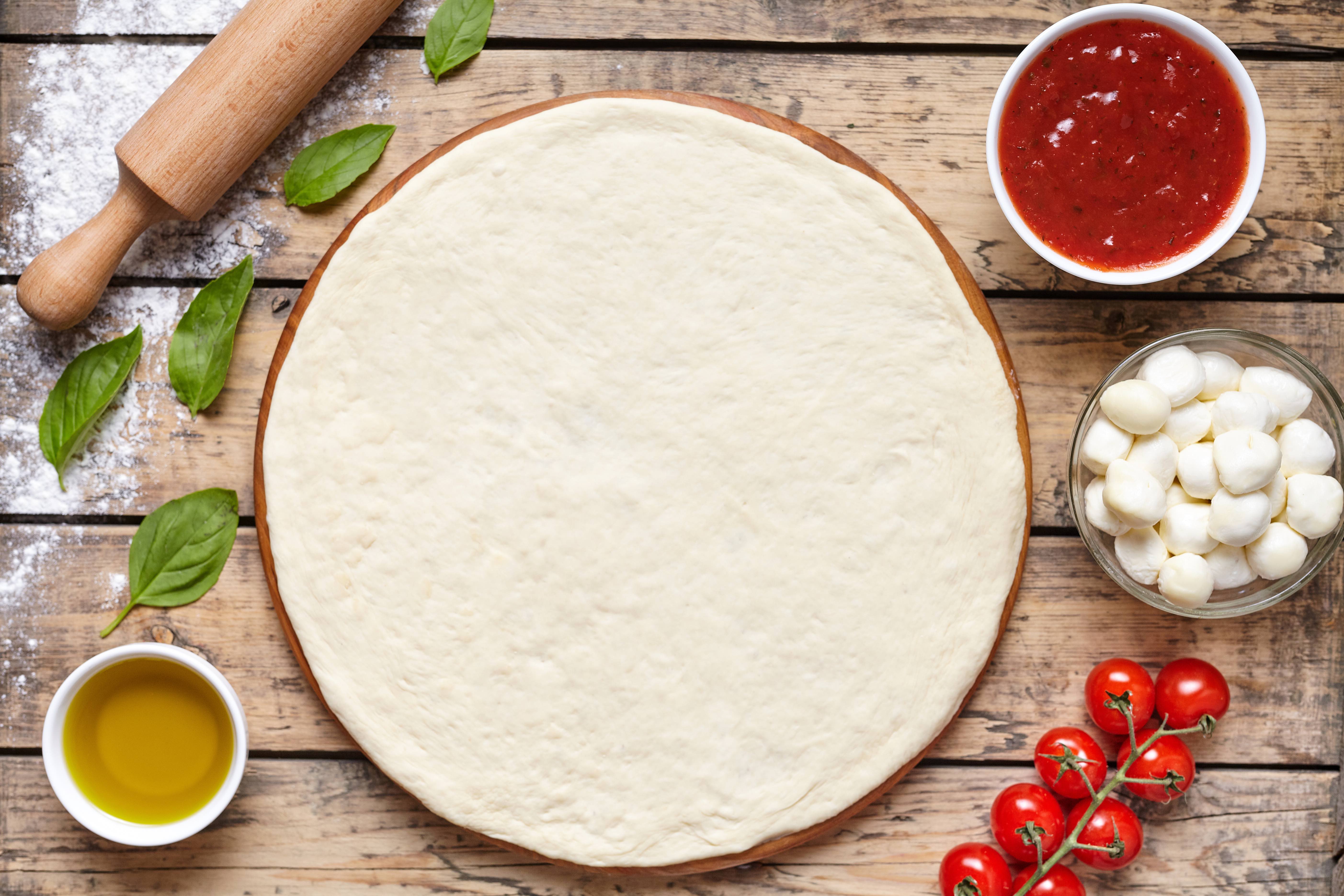 Remember the first time you saw someone spin pizza dough over their head at the local pizzeria? They toss it, catch it, and stretch it until it reaches that ideal thickness before being baked into a perfect pizza pie. The ability of a dough to stretch while holding its strength is key to all types of flatbreads, from pizzas to tortillas to pitas. That dough has to be strong enough not to tear in the middle during that toss. The dough has to be extensible enough to allow itself to be stretched without retracting. Flour alone may not have the right balance, especially for high-speed production lines or frozen products requiring long stability.
Adding GemPro Prime-E can provide the same gentle extensibility that you get with a traditional pizzeria dough spin. An all-natural 90% protein, GemPro Prime-E not only boosts the protein content, but also adds great extensibility to the dough. It is excellent in allowing the dough to be stretched and pulled while the gluten network is maintained.
Combining GemPro Prime-E with GemPro HPG affords even more strength and protein. GemPro HPG is a complimentary high source of functional protein (90%) that contributes to the strength of the dough. Where you get great extensibility from GemPro Prime-E, GemPro HPG adds elasticity, volume, and chewy texture.
Testing conducted in our Innovation Center has shown that a combination of 70% Prime-E and 30% HPG is a perfect starting point for customers looking to boost protein in their flatbreads. Adding extensible GemPro Prime-E and elastic GemPro HPG concurrently takes the protein content of the dough to new levels. These ratios can be fine-tuned based on specific production capabilities in order to produce optimal results.
An additional option is GemPro Extend. At 75% protein, it boosts protein content while being a one-stop product to help improve dough rheology. GemPro Extend does this by maintaining the needed gluten network that helps the product extend to fit certain size pans and dimensions. It also helps relax the dough, making it a great addition to products that go through a sheeter. This is a great option for consumers that have an inconsistent flour supply and need something to help make the dough production process repeatable.
If you are looking for a clean label solution to boost protein content while enhancing the production of your flatbreads, the GemPro line is an easy, practical, and cost-effective way to do this. Whether you are making pizza crusts, tortillas, pitas, crackers, or any other flatbread you can imagine, Manildra can provide the solutions to make it a reality.