Simple and Creative At-Home Meals
Due to COVID-19, stay-at-home orders have forced billions of people to find themselves making more meals and even snacks from home. In episode 59 of the Hartman Group's podcast, researchers discuss how the pandemic has had an effect on the when, what, and how of our eating habits. The Hartman Group's database, managed by the Eating Occasions Compass, states that from snacking to dinner, the pandemic has impacted how we eat. 1 The stay-at-home order has caused an increase in consumption of at-home snacks and meals. Now is the time to be adventurous in food and cooking styles, while also maintaining simplicity.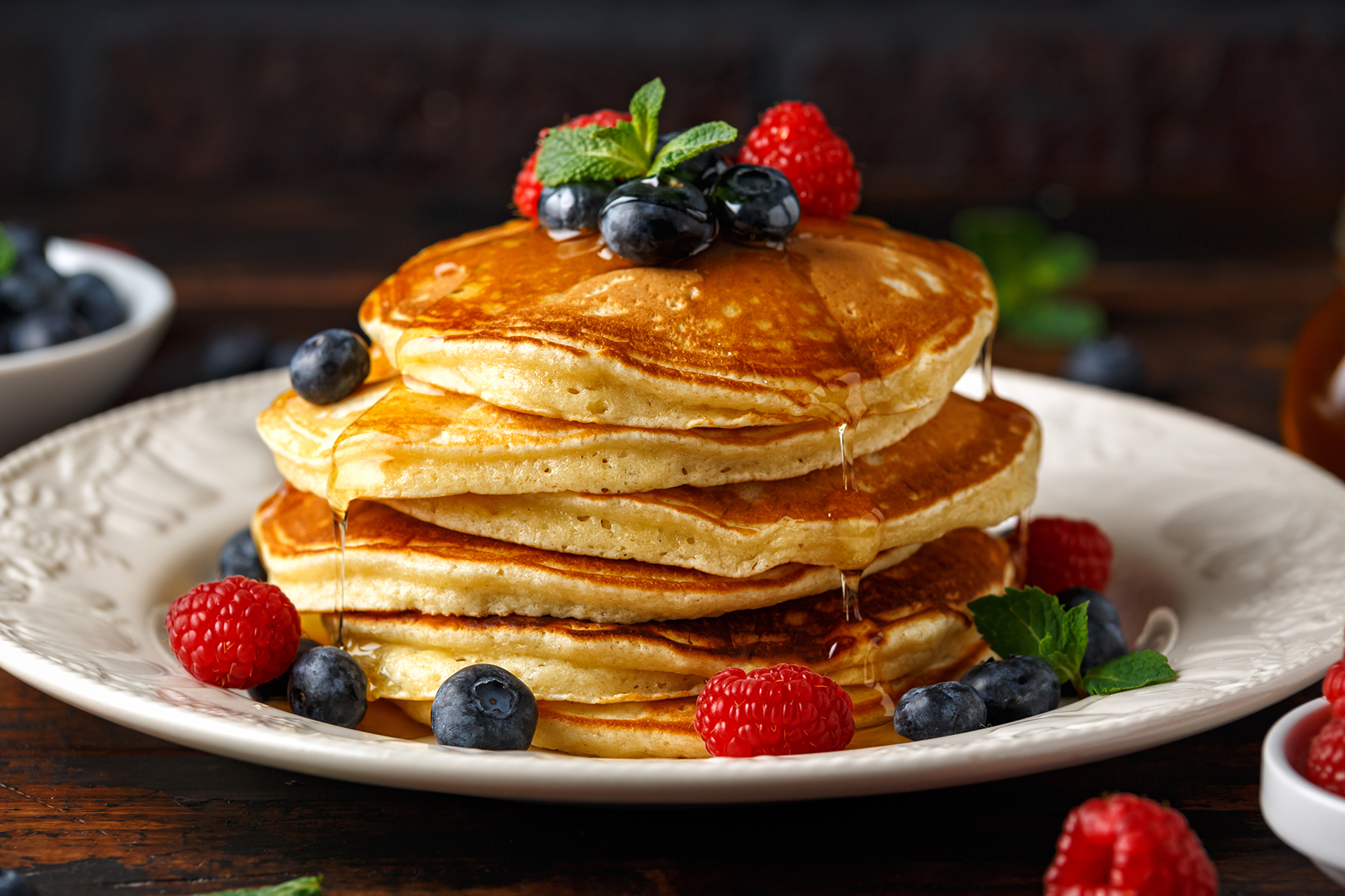 Consumers are currently taking advantage of staple items as an opportunity to be creative. With infrequent grocery shopping due to COVID-19, consumers have the desire to purchase ingredients that stretch. Pancakes are a staple item with room for innovation. GemPro Plus can be used for replacing eggs, while also providing both strength and tenderness that is similar to the functionality of eggs. GemPro wheat proteins have a 90% protein content, while also optimizing texture. The GemPro products are ideal when wanting to boost protein and develop a clean label. 
In 2020, many restaurants and small businesses have been temporarily closed as a result of the virus. Dining out has become one of the riskier activities when trying to avoid contracting COVID-19, (Schoenwalder-Smith, Cecilia. 2020). 2 Whether it is a craving for flatbread from a favorite restaurant down the street, or even a fresh baked cookie from the local bakery, the stay-at-home order has opened many gates for consumers to be creative in order to mimic those favorite items. If you are looking to make flatbreads, pizza crusts, or even tortillas, GemPro products are a great clean label solution that also boosts protein content. For example, GemPro Prime-E can be used for rollability and flexibility in flatbreads, while also improving overall rheology. To provide tenderness when adding protein to baked goods such as cookies or muffins, GemPro Prime-W will enhance these qualities. 
            There is no better time to experiment with ingredients, so let the Manildra team assist you in your creative journey.
1. https://www.hartman-group.com/podcasts/2112785198/covid-19s-impact-on-eating-report-highlights 
2. https://www.usnews.com/news/health-news/articles/2020-09-11/cdc-report-dining-out-linked-to-increased-coronavirus-risk#:~:text=Dining%20out%20is%20among%20the,for%20Disease%20Control%20and%20Prevention.&text=In%20fact%2C%20it%20raises%20the,the%20salon%2C%20the%20report%20found.