Catch the Holiday Spirit with Scones
Bite-sized, buttery, and bursting with flavor– what more could you possibly want from your baked goods? Luckily the scones category is as fundamentally delicious as it is diverse and customizable. The holiday season is here, and bakers can use the versatile scone to spread holiday cheer quickly to their customers.
Scones, in technical terms, are defined as a quick bread because of their usage of chemical leaveners versus yeast for volume. They are often lightly mixed to prevent gluten development and cut into handheld sized pieces that are perfect for dunking in coffee or carrying it with you on the go. The ideal scone is soft and flaky on the inside with a buttery and caramelized crust on the outside, and let's not forget the flavorful inclusions! Whether it be spices, fruit, nuts, purees, herbs, or cheese, the scone formula can be easily adapted to fit any flavor profile. Seasoned bakers know that real trick to the scone is to keep all ingredients as cold as possible, especially the butter/fat source, as this protects small pockets of buttery-goodness that need to stay intact until baking. Scones are best enjoyed fresh out of the oven, however, another reason to love them is that you can pre-make and freeze them ahead of time and pop them directly into the oven whenever your customers coming calling.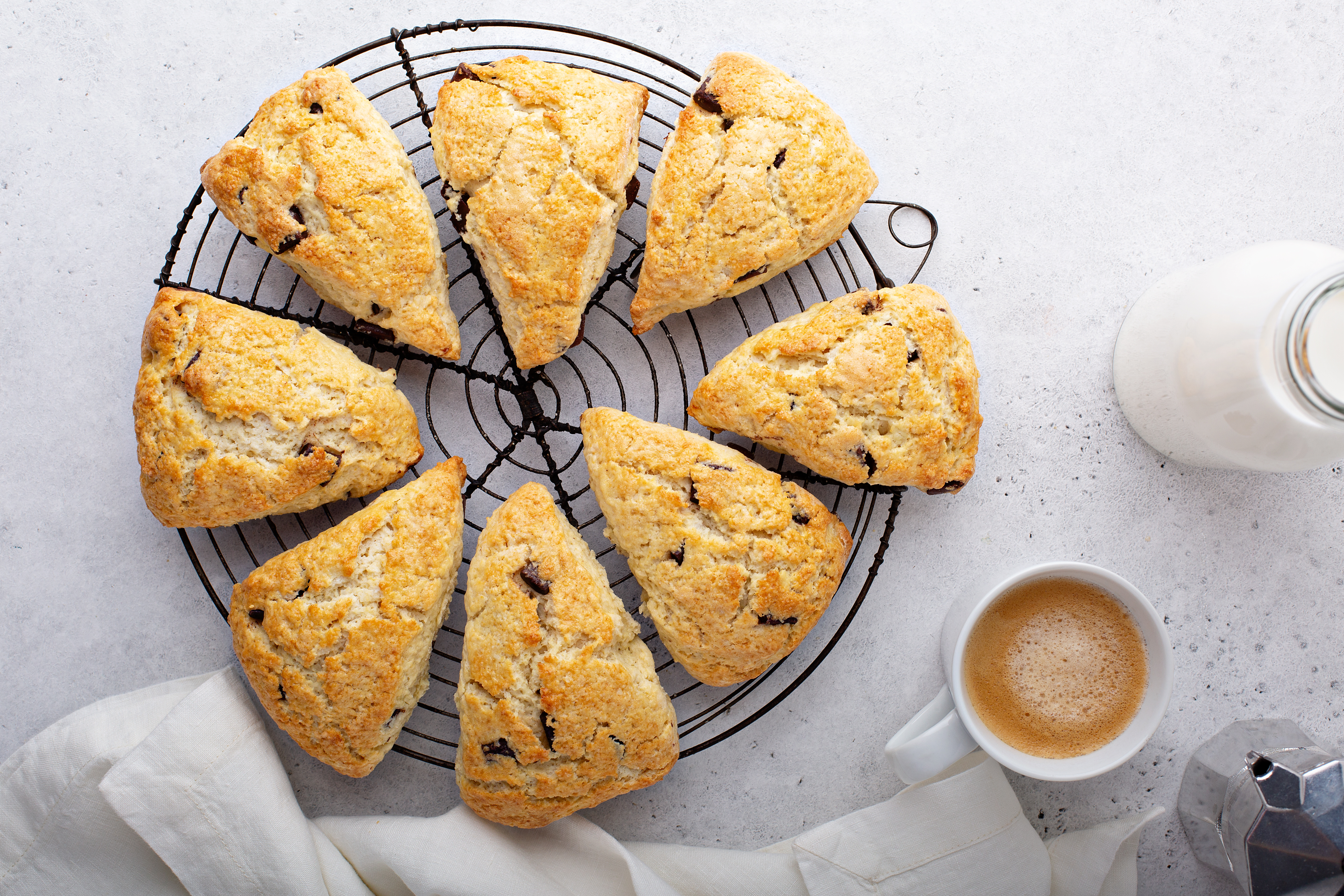 Manildra products can help your bakery spread scone-filled spirit in a variety of ways including increasing tenderness and flake, adding nutritional value, or decreasing the need for added sugars. By using our GemStar 100 or GemGel 100 you can enhance the softness and brightness of the crumb without impacting flavor. Or try adding FiberGem to boost the nutritional profile and reduce sugar usage for your health-conscious customer. Want to add protein to your scone without increasing chew? We suggest adding GemPro Prime-E or GemPro Prime-W as both are 90% protein and help create a tender mouthfeel. Any way you flavor-it, our experts at Manildra are here to help you create the perfect holiday scone that your customers will love.