Trick-or-Treat, Manildra's Got Good Things To Eat
Fall is officially here for the year, and with Halloween just around the corner companies are looking to score wins with consumers by offering specialty fall and Halloween food items. Whether it's pumpkin spice, spooky characters or DIY kits, brands that offer fun holiday items are going to reap the rewards.
According to the National Retail Federation, Halloween spending is expected to reach pre-pandemic highs of $10.14 billion which is up from $8.05 billion in 2020 (1). 65% of consumers are looking for fun ways to make this holiday memorable including handing out candy, decorating and celebrating the holiday with others (1). Food manufacturing companies have capitalized on the eagerness of consumers by offering a wide array of products including dry mixes, break-and-bake refrigerated items, and fun for all decorating kits. Companies like King Arthur Baking Co. offers a Pumpkin Spice Whole Grain Scone mix, and other brands like Pillsbury offers an array of pumpkin and Halloween themed cake and cookie mixes. Pillsbury also offers its famous pumpkin and ghost shaped refrigerated sugar cookies, and Nestle Tollhouse offers a Ghoul's Mix refrigerated sugar cookie dough that includes M&M's, its hallmark milk chocolate chips, and chocolate Halloween candies. Mondelez International's famous Oreo cookie brand not only features an array of fall flavored cookies, but they have also created Halloween-themed cookie decorating kits that feature monster shaped cookies and spooky graveyard. The possibilities for companies and consumers to be creative in the kitchen this fall are endless, and the offerings are both festive and fun for families.
Regardless of the type of festive treat your company is offering for the fall season, Manildra's product portfolio can help improve nutritional value, finished product quality, or processing challenges. If you are looking to boost the nutrition factor of your Halloween products consider GemPro proteins. Our GemPro proteins contain between 75 – 90% protein and have a wide range of functional benefits that will help boost protein contents and product performance.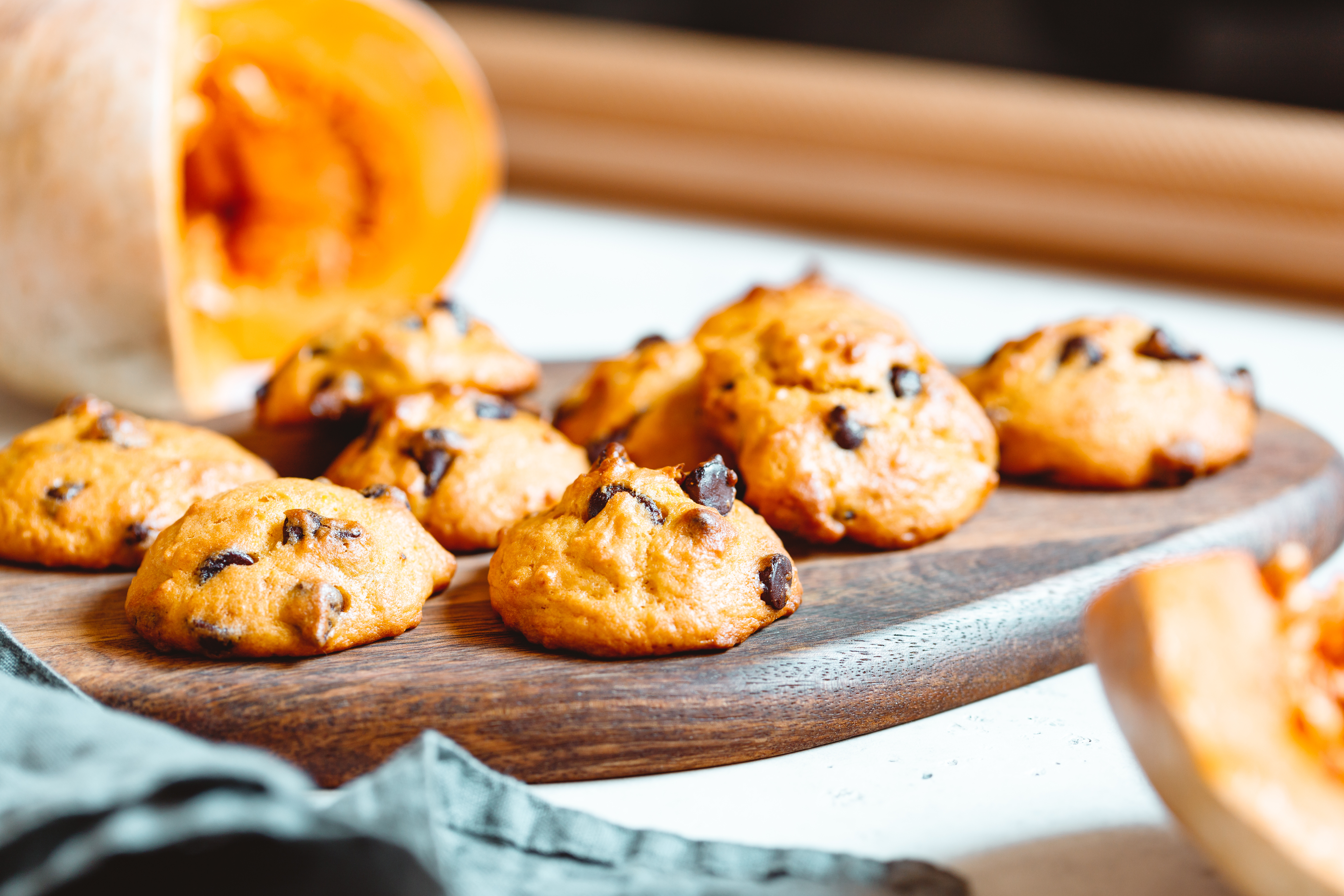 In a cake, scone, or cookie mix, use GemPro Prime-W to increase your total protein usage without a significant impact on absorption, yielding a better for you option while maintaining the intended product integrity. Check out this high protein brownie example. https://manildrausa.com/images/Formula/High%20Protein%20Brownie%20Recipe%20Card.pdf
In other snacks, consider how wheat proteins may help in texture and processing related to sheeting, extruding and depositing. Selecting the right wheat protein will help you to optimize both your process efficiency and overall finished product quality. For those DIY cookies, try GemPro Plus to add just enough strength to prevent breakage while handling. A sturdy cookie during frosting with optimal eating properties will not disappoint.
Are you looking to create a bright, white crumb structure or add tenderness to your dry mix? The GemStar and GemGel line of wheat starches can help improve tenderness in finished products and also create a bright white crumb.
Or are you looking to create more texture in your finished product? Consider adding GemPro HPG or Gem of the West Vital Wheat Gluten. If you are looking for a solution to help with machinability or process tolerance of a refrigerated dough, consider GemPro Plus or GemPro Prime-E to enhance the extensibility properties of your dough system. Our team of experts at Manildra are available to help you create the spookiest Halloween treats on the store shelves!
Sources:
https://nrf.com/media-center/press-releases/halloween-spending-soars-celebrations-near-pre-pandemic-levels