A Series On Wheat Protein Benefits: Part III - Nutrition
We have reached the final topic in our three-part series – Rheology. Texture. Nutrition. This topic is the primary driver in many new product formulations - Nutrition. Developing new products with improved nutrition in mind requires expanding your toolbox to include new ingredients that uphold the needed rheology and texture, while also delivering nutrition.
The benefit of wheat proteins, such as our GemPro Range of proteins, is that they are specially designed to fit a wide range of applications. Because the proteins have various functionalities, there is a protein option best suited for cookies to beverages and pancakes to breads.
Add Protein
By selecting specific Manildra's GemPro Wheat Proteins you can create your ideal, healthy, protein-packed products. If boosting protein in a cookie, add GemPro Prime-W to get a soft and chewy bite. The bland flavor profile of GemPro Prime-W allows you to add more protein to many products without disrupting the desired taste. In addition, GemPro Ultra's solubility works well for soft baked cookies, while GemPro 4400 will give you a slightly more rigid cookie.
In a muffin, you can use GemPro Plus to boost resilience or GemPro 3300 to promote aeration, both while contributing to your overall protein target. In yeast dough, adding protein requires a careful balance of rheology. Using a combination of proteins, you can manipulate the balance of strength and elasticity with extensibility to reach protein targets that may seem out of reach.
By considering the rheology in production and the texture of the finished product, you can select the best GemPro ingredient to meet your protein goals.
Reduce Sugar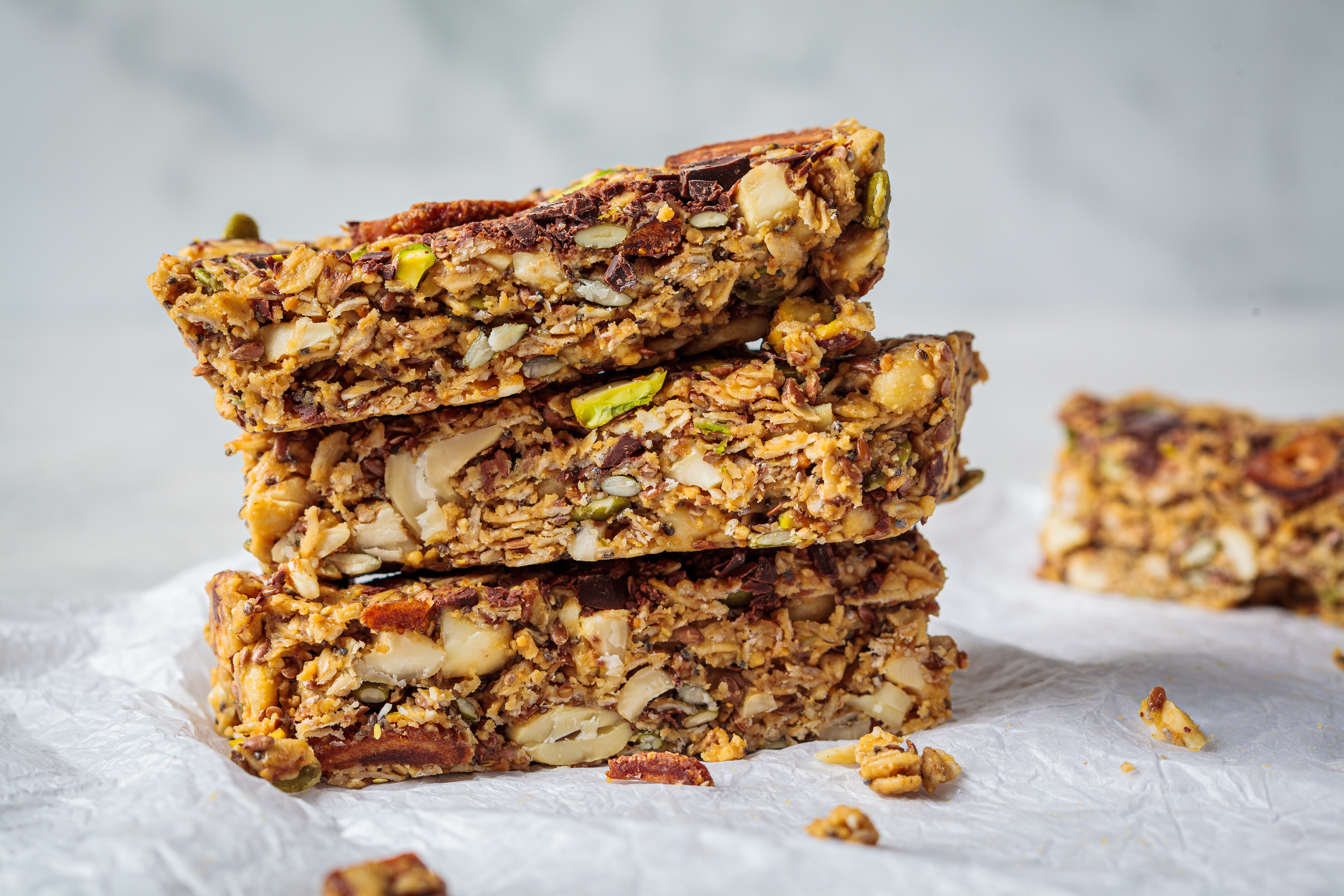 Sugar is a highly functional ingredient that is used to add sweetness, binding, and body, but can also be detrimental to the nutritional profile. With GemPro Tack, you can create a wholesome fruit and nut cluster or granola bar with reduced sugar. The GemPro Tack binder can also be used with sugar to optimize sweetness, but it does not rely on sugar for the binding method.
Our standard GemPro Tack was developed with the intention to replace sugar, not add protein, so it has a lower protein content. However, GemPro Tack 50 will give a bit more of a protein punch with 50% protein. If high protein is preferred, the GemPro Tack 85 can help you reach that goal with 85% protein. Each have similar binding characteristics and finished products.
Add Fiber
If your goal is to boost fiber or accomplish a low carb diet, look no further than FiberGem resistant wheat starch. Our FiberGem resistant wheat starch is a 90% dietary fiber, ideal for boosting fiber in bakery products while contributing to fewer net carbs. The key components in developing a low carb, flour-based product requires replacing carbs with fiber, protein or fat. FiberGem produces bakery items with a bright white color and minimal impact on flavor or texture. In fact, one key benefit of FiberGem is that it does not disrupt the viscosity or absorption of standard formulas. It can be used a direct replace of flour up to a certain percentage in various applications. Using FiberGem alongside our GemPro proteins you can create your own low carb flour replacement.
As you work to improve the nutritional profile of your existing products or create novel nutritious options, reach out the Manildra applications team for support.