GemPro Protein is Your Protein Solution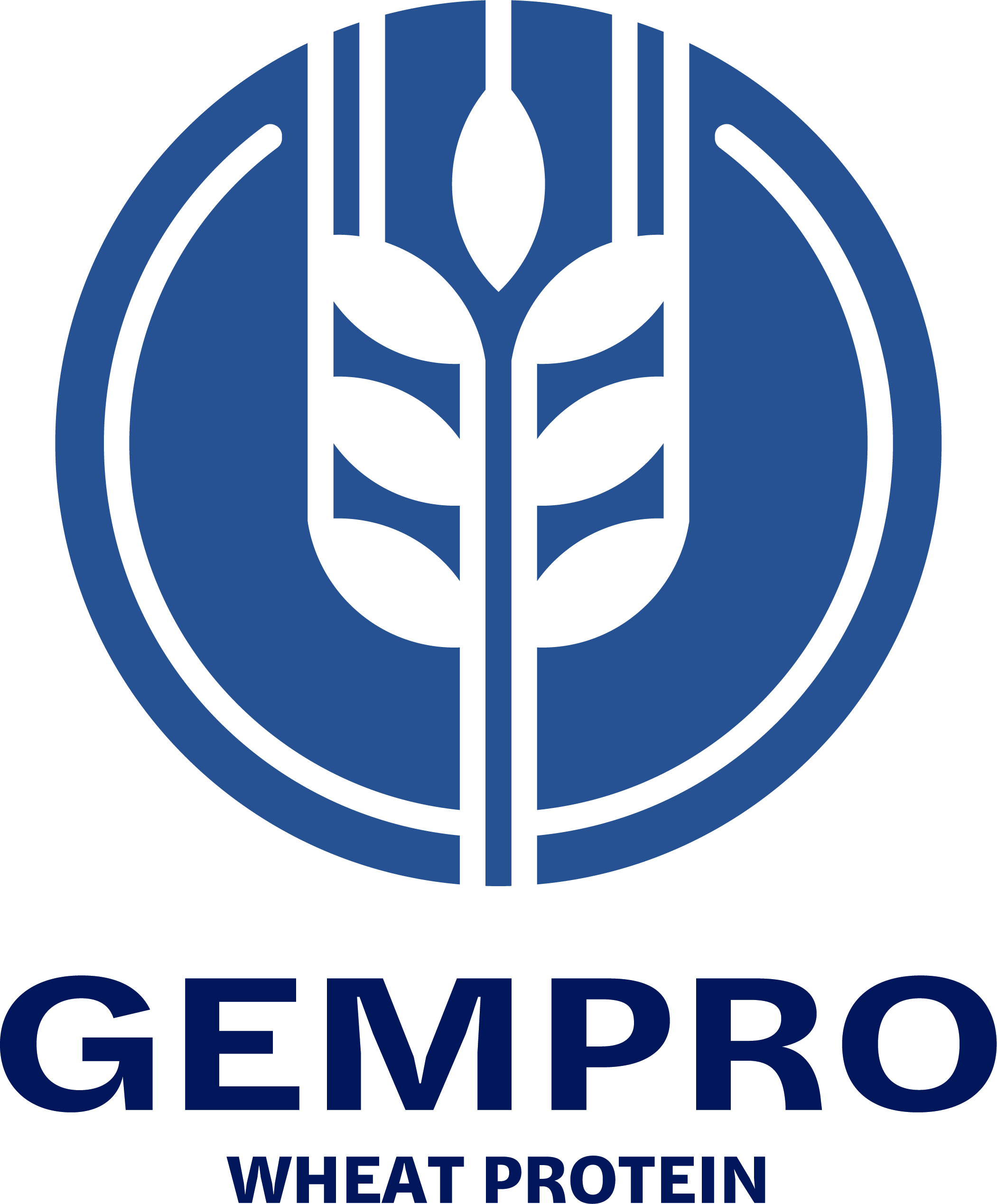 If you've been following us for a while, you already know that the GemPro line of wheat proteins offers a wide array of solutions to meet your product needs. Manufactured at our US facility in Hamburg, Iowa, the GemPro line covers the spectrum of viscoelastic properties. From strong, organic vital wheat gluten to flexible, extensible GemPro Prime-E, our product solutions are as unique as our customers who use them.

Manildra GemPro proteins span the spectrum of functionality. From highly elastic to highly extensible and even soluble, our portfolio can be the solution for many product needs. Our most elastic protein is GemPro HPG, and it provides extra strength and chew for high inclusion breads, low carb dough applications, and vegan meat products. Gem of the West Vital Wheat gluten and our organic vital wheat gluten are known as the industry standard for vital wheat gluten (read our last blog to learn more). Gem of the West offers the viscoelasticity that not only provides strength and vitality, but also offers great gas retention and texture in the finished good.
Things start to get interesting as we continue along the spectrum of our product range towards extensibility and away from elasticity. Our GemPro Plus and GemPro 440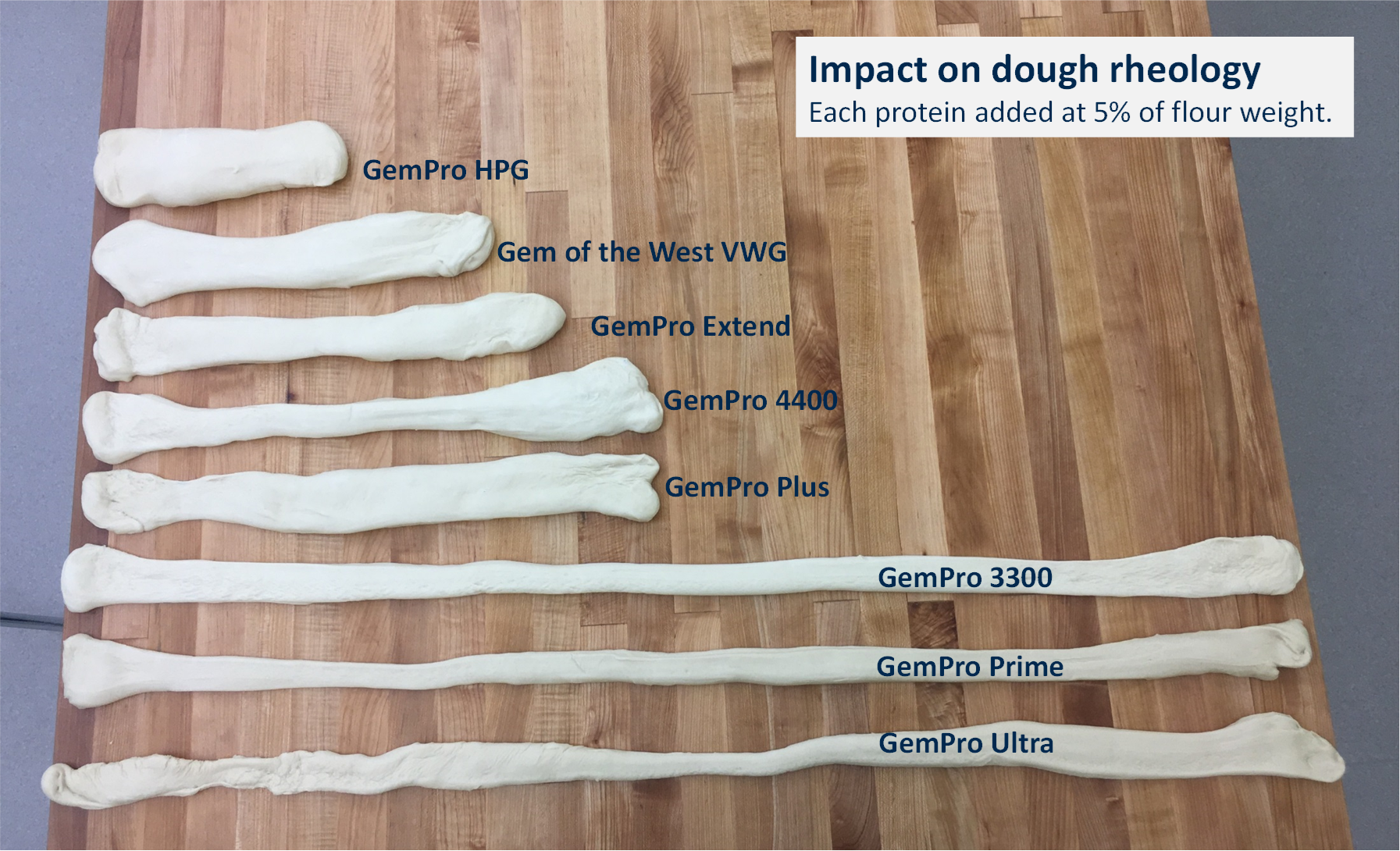 0 both have a unique balance of viscoelasticity as they can provide almost equal parts stretch and strength. This is exceptionally great in pan bread systems that require more process tolerance, and as an egg replacement in cakes and pastas. If we push a little farther down the spectrum, we begin to tap into the potential of GemPro 3300 and GemPro Prime-E's extensibility properties. Both proteins can provide great dough relaxation and allow for products to be stretched farther, but did you also know that they can provide crispiness to finished product texture? If looking to add tenderness to a finished product, then our GemPro Prime-W can help do just that. GemPro Prime-W can also help to add aeration to a batter system as it is both highly extensible and slightly soluble. However, if a highly soluble, non-network forming protein is what you are looking for, then give GemPro Ultra a try. It's ability to dissolve in water makes it ideal for beverage applications, but it also can function as an L-cystine replacement in dough systems.
This range of proteins can be applied to a broad range of applications. Defining your product targets can help our team to direct you to the best option. Check out the chart below to see which protein is best for specific benefits in a cookie.  

Whether you are developing a cookie, cracker, bread, or more, reach out to the Manildra team to learn how these versatile proteins may impact your product and how to choose the best option.
The Manildra Technical Team applies our expertise in wheat to offer innovative solutions to enhance your delicious food products. We strive to serve every customer with quick, reliable service and solutions that are inventive and personalized. Let us help guide you to your personalized solution!
Also, stay tuned in the coming weeks for some TechTips and our newest formula featuring our GemPro proteins.