Growth in High Protein Bakery
Move over snack bars, the high protein trend has officially expanded across the grocery store. When it comes to high protein trends, most of us think about beefing up the snack aisle; however, did you know that consumers are asking for more? According to Innova Market Insights, CAGR rose +9% from 2015-2019 for bakery launches that included high protein/source of protein claims. With 34% of Americans following a high protein diet, it is a great market opportunity for the baking industry to meet the call for diverse, protein-based foods (1).
Protein is just more than an extremely popular food trend; protein is a critical part of the human diet as it is an essential macronutrient that keeps our bodies healthy and functioning properly. Protein keeps our cellular, muscular, and bone tissues healthy, as well as providing young children with the proper nutrients needed for growth and development (2). Eating a variety of protein-based foods throughout the day is the best way for an individual to meet their specific protein needs, which includes both plant and animal-based sources. When it comes to new product development in bakery, wheat gluten remains the top ingredient for protein-based claims followed by whey protein and milk protein concentrate. There has also been a recent growth in the use of egg albumen that grew +311% CAGR from 2018-2019. The most popular gluten-based launches are bread, protein cookies, and high protein baking mixes (1).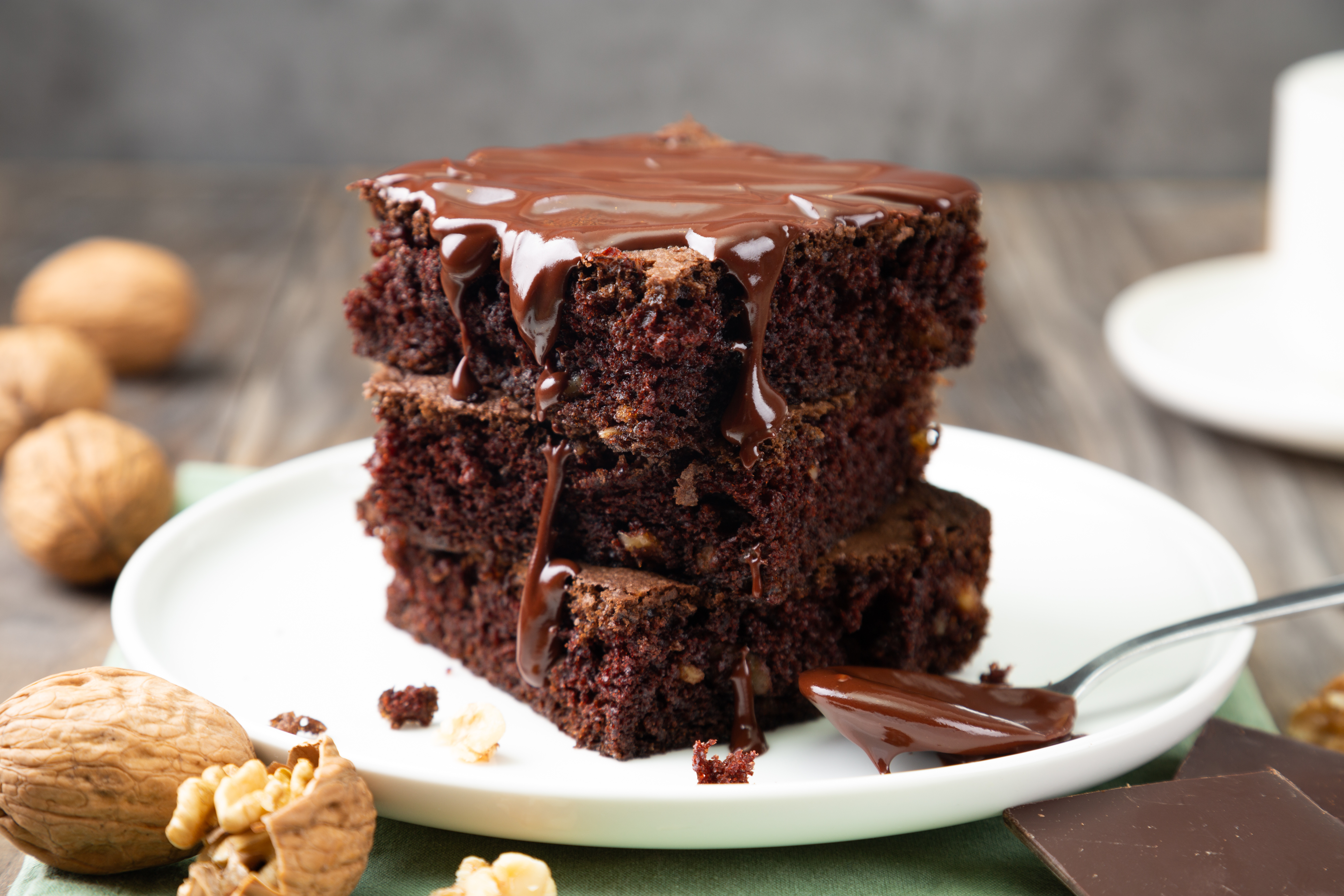 Consuming protein from a variety of sources is the best way to meet your daily nutritional requirements. When reformulating with new proteins, it is important to understand how the individual protein functions when interacting with water. By performing a simple absorption test, you can anticipate how the ingredient may perform in your dough or batter system. Once added to your system, rebalance the hydration based off your absorption test and note any changes that are seen during processing, and before and after baking. Is the finished product what you were expecting? If not, then there may be a reason why. Consider ingredient interactions as well. Depending on protein structure, absorption rates, and isoelectric points, some proteins may be synergistic or deleterious with others.
Not all proteins are created equal, especially in baking. Wheat gluten contains unique viscoelastic properties that are unmatched by other plant-based and animal-based systems. When formulating for high protein baking, Manildra's GemPro protein can provide you with a wide array of options based off your finished product type and desired protein contents. Have you checked out our high-protein brownie formulation? It features GemPro Prime-E and 12g of protein per serving. GemPro 3300 is also a great option for high-protein cake and batter systems as its ability to aerate and promote film formation makes it the ideal option for your next sweet goods project. Are you looking to create more structure within your new high-protein formula? GemPro Plus can create a nice balance of extensibility and elasticity without creating excessive chewiness, and it is a create clean label protein for replacing eggs and improving rheology.
In the last year alone, the baking business has seen a large amount of category growth due to the COVID-19 pandemic, and now bakers need to keep the dough rolling by bringing new and interesting products to the market. As consumers shift their focus to health-related platforms, it is the perfect window of opportunity to show your innovation capability, so why not try adding protein to your portfolio? Our team at Manildra USA wants to help you do just that!
Sources:
https://reports.innovadatabase.com/Home/ReportDetails?Guid=6FA98DA1-A63F-4B17-9EB6-66F73AFA6E40

https://www.medicalnewstoday.com/articles/196279#summary

https://www.fda.gov/downloads/Food/GuidanceRegulation/GuidanceDocumentsRegulatoryInformation/UCM265446.pdf