Proteins that whip for cakes and muffins
Blueberry muffins, banana walnut muffins, chocolate chip muffins. Muffins are such a terrific, healthy, on-the-go breakfast solution with endless flavor opportunities. Adding protein to muffins is a simple way to provide a little more oomph and staying power (read: satiety) to this breakfast option.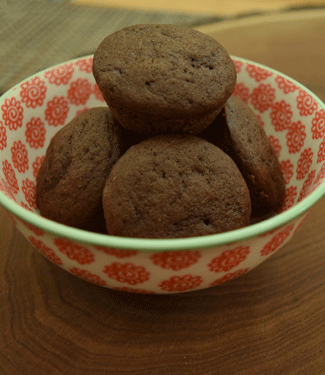 Adding protein to a muffin might seem like you would be destined to have a dense, gummy texture. Nothing like the tender, moist, flavorful muffins of your dreams. If you are looking for a way to make a high protein muffin with great texture and appearance you have to try GemPro 3300.
You don't have to sacrifice texture. Wheat protein is the best friend of great texture!
GemPro 3300 contains 90% protein. Incorporating GemPro 3300 at nearly equal parts flour means these delicious bites contain 8g of protein per 50g serving (3 mini muffins). 16% of this muffin is pure protein power!
GemPro 3300 is the ideal protein for this application due to its unique ability to whip during mixing.
Cakes and other similar baked goods rely on batter aeration to create the light and fluffy structure that yields a soft and tender bite in the finished product. While other proteins could easily weigh down the delicate structure of a cake, GemPro 3300's unique whipping ability has the opposite effect. It aerates with the batter, weaving itself into the structure, providing the balance of strength and tenderness.
GemPro 3300 is our go to ingredient to boost protein while still provide that critical role wheat protein (as opposed to GemPro Ultra which can boost protein with less functional power, Check it out too!). Whether adding protein to pancakes, breads or muffins GemPro 3300 is going to give to that texture you have been dreaming of.
If you want to receive this formula or starter formulas for other high protein products reach out to our R&D team. We are here to help!