Wheat Proteins for Texture
Texture. Nutrition. Rheology.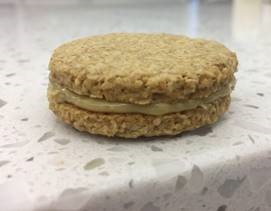 No two baked products are the same, and similarly neither are two wheat protein isolates. Each one unique in its design and purpose. This allows for greater flexibility and manipulation within the product formulation to achieve the desired characteristics.
Five of Manildra's GemPro Proteins were tested in a sweet biscuit formula, at 1% Bakers percentage, to evaluate the protein's impact on processing, texture, and mouthfeel.
Wheat protein can influence both process and finished product attributes, therefore the balance of the two can guide the decision between proteins. The following chart relates the tested protein to it's effect on dough extensibility and final product texture.
| GemPro Protein | Dough Extensibility | Product Texture |
| --- | --- | --- |
| Gem of the West | Less extensibility | Firm bite |
| GemPro Extend | More extensibility | Firm bite |
| GemPro 4400 | Low impact on extensibility | Low impact on bite |
| GemPro 3300 | Low impact on extensibility | Soft bite |
| GemPro Ultra | More extensibility | Soft bite |
The choice of protein impacts the degree of hardness or softness desired in the final product. The protein's degree of solubility and elasticity can be used to predict final product characteristics. The most elastic protein in this test, Gem of the West Vital Wheat Gluten, produced a biscuit with a firm texture while on the opposite end the biscuit made with GemPro Ultra had a soft bite and texture. This is also shown in texture analysis. The biscuit textures were analyzed on Day 1 and Day 4 to monitor the change over time. Gem of the West had the highest force values confirming the qualitative data collected during tasting. GemPro Ultra and GemPro 4400 had the softest force values which also matches the eating characteristics associated with those biscuits. We also found that Vital Wheat Gluten restricted biscuit spread while GemPro Extend, GemPro 3300, and GemPro 4400 allowed for greater spread while maintaining good stack height.
The more elastic the protein, the more rigid the biscuit. And the more soluble the protein, the softer the biscuit.
Whether you are developing new products or optimizing current formulas, wheat proteins can help reach the targeted texture.
Similar results have been found across an array of applications. Stay tuned for our bi-weekly posts and sign up for our blog newsletter to learn how wheat proteins benefit crackers, cakes, pasta, and more.